Happy Monday all - another scorching February day, nbd

What have we been up to?
The wonderful @maartenhunink saw the initial site sketches in last week's post and had some thoughts - so he's gone ahead and worked on a redesign for us!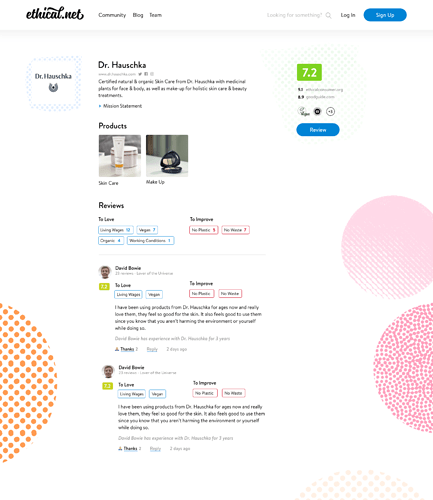 We love the colourful perspective he's brought to it - especially the love/improve buttons, which would make it so much easier and simpler for users to communicate with companies

What's next?
We're continuing to develop the site designs with @maartenhunink - excited to see where it takes us!

As always, questions, comments, quibbles and queries all welcome